About Ordinary Experts
Ordinary Experts was founded in 2015 by Dylan Vaughn. Since its beginning, Ordinary Experts has strived to provide an environment where talented engineers could do their best work for great clients. Initially we took on all types of custom application development projects, but as time went on we started to focus more on AWS infrastructure automation and management. We are an Advanced Consulting Partner with AWS.
We all love technology, but we also love forging strong relationships with clients. We typically act as a part of the team for our clients, providing both tactical implementation work as well as strategic input on how to best adopt cloud technology. We focus mainly on open source technologies but have experience with many proprietary solutions in the DevOps space as well.
THE TEAM
---
Dylan Vaughn is CEO and Founder of Ordinary Experts. After graduating from Stanford University in 1999 with a B.S. in Symbolic Systems, Dylan co-founded an internet start-up as CTO. After raising venture capital, building a team of twelve and launching a product, his start-up was acquired by Boston-based Student Advantage in 2000. After working in Boston for a few years, Dylan relocated to San Diego, leading software teams for several SaaS companies and digital agencies.
Dylan started working with AWS in 2008, building scalable infrastructures for companies like MTV, YouTube, and Hasbro. Dylan also has built several SaaS products on AWS. Dylan founded Ordinary Experts in early 2015 to help companies innovate and grow on AWS.
When not working on infrastructure automation, Dylan enjoys spending time with his wife and three children, developing open-source robots for people with disabilities as part of Robomakery, helping to run the San Diego Robotics Club, sailing in Mission Bay with Challenged Sailors San Diego, and playing pool at his local pub.
Dylan Vaughn
Founder, CEO, Technical Lead
---
Ben graduated in 2002 from Carnegie Mellon University with a degree in Information Systems. Beginning his career as an application developer, he gravitated towards project management as a way to leverage technical skills and build strong ties between business stakeholders and technical teams.
During early work in the manufacturing sector he learned the principals of lean manufacturing and began to apply analogous principals and methodologies to the agile software development process. Working seven years as a consultant for NTT DATA he lead and instructed teams on employing these lean principals to software development. Through the thoughtful implementation of agile project workflows and controls he has delivered a wealth of projects across industry verticals.
His work experience includes industries such as Health Care, Finance, Private Equity, Public Utilities, and Manufacturing where he has implemented a variety of IT solutions paired with tightly integrated business processes. Joining Ordinary Experts in early 2016, he continues to build lasting relationships and delivery excellence into each engagement.
Ben Eggleston
Product Management Lead
---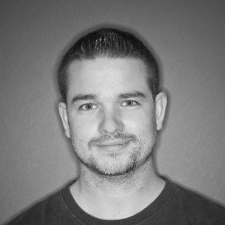 Aaron graduated from the University of San Diego in 2006 with a B.S. in Computer Science. Landing his principle gig for the next seven years at Digitaria, a prominent digital marketing agency later absorbed by JWT and WPP, Aaron worked alongside Dylan and developed a passion for open source software and could computing. Aaron has diverse experience in technically supporting all phases of the software life cycle, including service as a sales engineer, managing responsibility for solutions, scope and accurate cost estimates for multi-million dollar projects.
Joining up with Dylan to help form Ordinary Experts in has afforded him the ability to deliver high-quality products with careful architecture for his clients while maintaining a manageable workload and friendly employment atmosphere.
Aaron is interested in working with new technologies and learning the design patterns and conventions found in various languages and frameworks. He also has a passion for electronic music and digital DJing. As well, Aaron has been traveling the world studying yoga and meditation since 2016 and often integrates his work with Ordinary Experts with a nomadic lifestyle.
Aaron Carlton
Technical Lead
---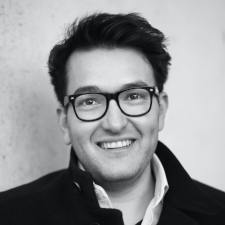 Stephen has been working/interested in tech since he was quite young, taking his first programming classes at 15 years old. He majored in Electrical Engineering (with a focus in wireless engineering) at the University of Southern California, graduating in '09.
Afterwards he joined a German company, Rohde & Schwarz (based in Munich), in a technical sales role out of San Francisco for six years. He managed production & R&D dev pipelines for leading mobile and wireless chipset manufacturers—from hardware to software stacks.
Stephen left in the start of 2017 to start an AI-focused healthcare company that focused on Clinical Documentation Improvement for physicians, with automated ICD10 medical coding from clinical free text notes. It was a lot of fun, and he architected multiple HIPAA-compliant AWS systems for insurances to hospitals to outpatient services.
Stephen Lizcano
Technical Lead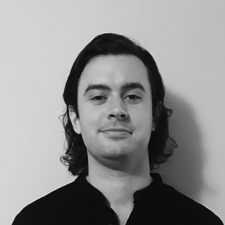 Dillon graduated from the University of Iowa in 2015 with a BS in Engineering, Electrical and Computer Engineering. After moving to San Diego, Dillon met Dylan in Pacific Beach and they quickly realized they shared an interest in application development and infrastructure management, as well as an appreciation for being able to work while watching the waves.
Dillon joined Ordinary Experts as Software Engineer in 2016 and became the resident front-end and mobile development expert. Dillon also worked to build out CICD and container based infrastructure on AWS, earning an AWS Solutions Architect certification in the process.
Outside of work, Dillon enjoys spending time skiing at Big Bear, hanging out with his dog Russell, and exploring new technologies.
Dillon McCusker
Software Engineer
---
Recently graduated from Carnegie Mellon University, Helen has a B.S. in Information Systems and Human Computer Interaction. Although her primary specialization was in front-end and full-stack web development, she also explored mobile development in making iOS and Android apps, as well as dabbling in VR environments in the HCI labs.
She likes to approach development from a UI/UX perspective, picking apart different features and thinking about how users would interact and respond to the things on the screen and the magic happening on the back-end. From designing the interface to building the application, she loves getting involved in all aspects of a project.
Outside of work, you might be able to catch her at her favorite indie movie theater in Greenwich Village or at a concert in one of Brooklyn's many venues.
Helen Kim
Software Engineer
---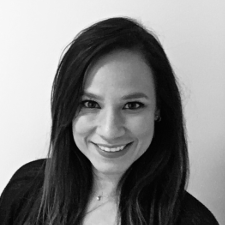 Leslie began her career in Sales and Account Management, however, her thirst for knowledge and a genuine interest in the client's success led her to Project Management.
In the last decade, Leslie has worked with a variety of industries, while dutifully wearing many hats to ensure customer satisfaction. Her diverse work experience includes industries such as Real Estate, Software Development, Insurance, and Automotive to name a few. As a people person with an entrepreneurial spirit, Leslie approaches her projects with thoughtfulness and enthusiasm as she continues to develop lasting relationships with her clients.
Outside of work, Leslie spends her days reading, creating new dinner recipes, practicing yoga and enjoying live music.
Leslie Brunsen
Project Manager